---
Alastair Cook remained away from the ground in the third session of the third day's play of the third test match against Sri Lanka which is going on at Lord's.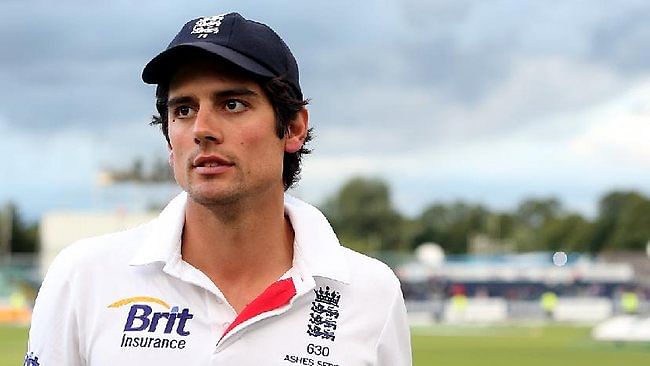 Cook went to field at the silly point position just minutes before the tea break and because he wanted to save time for an extra over to be completed in the session, he did not opt to call for the shin pads or any sort of protection.
But, to his bad luck, he was hit right on the unprotected area below the knee on the first ball itself. At the time he was hit though, he reacted as if it did not hurt him much as he gave a thumbs-up to the batsman.
However, as the over ended and he needed to go to the other end to take his fielding position, he started hobbling. He made it through to the tea somehow, but, didn't return to the ground after that and his deputy Joe Root oversaw the team's operations.
Cook didn't open either for England in the second innings after Sri Lanka was bowled out and it was Nick Compton instead who paired Alex Hales to face the new ball.
However, after the stumps, the news came through that there was no breakage or any such thing at the injury spot and Cook would be batting on the 4th day if needed.
England is more than 200 runs ahead of Sri Lanka and that is already a decent lead with the quality of the pitch going down every minute. However, another 70-75 runs would only make the hosts more secured in the context of the game.
Steven Finn, the night watchman, is presently accompanying the opener Hales at the crease.
---
---
---
---